Synchro Fibers allow you to combine two costume pieces for a chance to get a Signature Costume piece through costume conversion. You can access the costume conversion window by right clicking on Synchro Fiber, selecting Costume from the Menu or talking to Dr Jung and selecting Conversion. For Synchro Fibers you will need two or three star costumes to craft costumes at a minimum. Some Synchro Fibers may have other limitations (for example, Fallen Synchro Fiber is three star only). Only core costume pieces can go through Costume Conversion. Event items generally can't be salvaged, leveled up or converted.

Your Base and Fodder need to fit the same costume slot (so for example if you use a two star feet costume as the Base you'll need to use two star feet as the Fodder). Fodder is always consumed during conversion. The character who is doing Costume Conversion needs to be able to wear the Base, Fodder does not need to be wearable. Costumes you want to use (as Base or Fodder) need to be in your inventory, you can't select them if you're wearing them.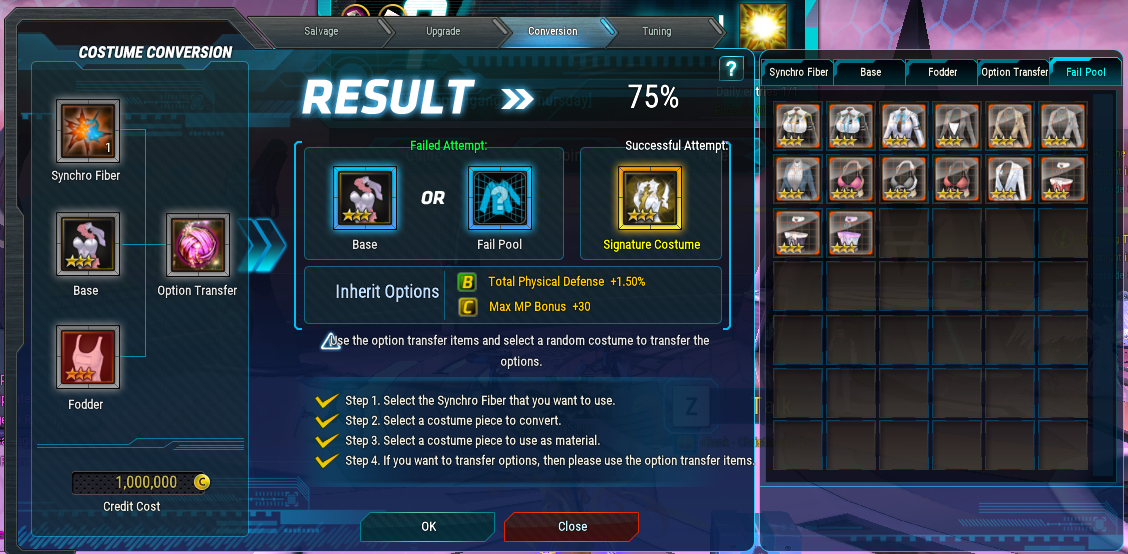 If you combine three star costume pieces, you can use Phase Silk (an option transfer item) to make sure you transfer one of your costume's abilities into the new costume. Combining three star costumes significantly increases your chances of getting a signature costume. Once you've entered your Base and Fodder, you'll be able to see your Fail Pool for that item. If your attempt to get a Signature Costume fails, you'll have the choice between one Fail Pool item chosen for you at random or your base item.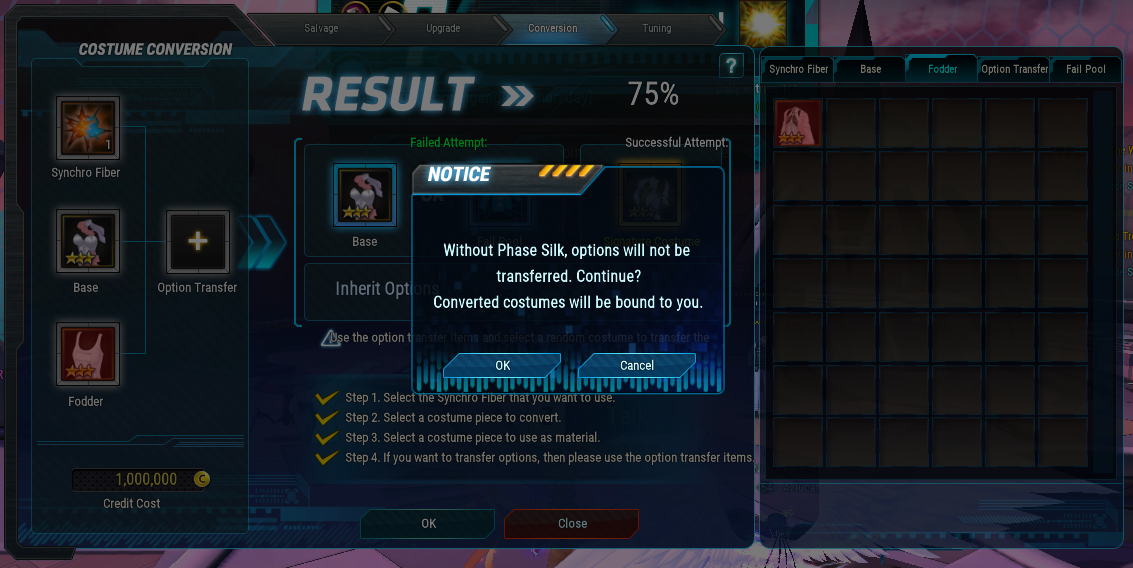 If you succeed, congratulations! You have a new signature costume piece. If you fail, choose whether you want the Base or the Fail Pool item.